Storytelling is one of life's greatest methods of teaching. Jesus himself, was one of the greatest storytellers. This summer, we will be journeying through the stories, or parables, of Jesus that we find in the Gospels.

Through understanding the context and audience, we can see that parables teach us about compassion, faithfulness, responsibility, the generosity of God, and the importance of living kingdom lives for God. Join us this summer as we experience the power of story.
Check out what's happening at HNAZ
This week's announcements and happenings.
Let us know you're here today!
Check in with us on Sunday morning!
Simply text "here" to our phone number 260-356-1614 and follow the prompts.
Do this every Sunday morning so that we know you're here!
Contact Information Update
In an effort to better communicate with you we would like to update everyone's contact information in our data base. Would you please take a few minutes to help us by filling out any applicable information on the update form provided below? Only one form per family is necessary. If you would prefer, paper copies are available at the TouchPoint Centers. Your information is used to communicate special events, to contact you in the event of emergencies, and to send out weather and other important notifications. We deploy all efforts to protect the private nature of your personal information.
Thank you for helping us with this project.
Registration for the 2022-2023 preschool year is now open. Click on the link below to print a registration application. Contact Lynn Clampitt at lclampitt@hnaz.org with any questions.
Join a summer elective study into the bones of the Bible through the Hebrew language. The Hebrew Words Elective will explore the cultural background of Hebrew words used in the Bible, such a shalom, amen, hallelujah. We will also study the Hebrew behind common words such as love, heaven, salvation, etc. Join us for ten weeks, or drop in for your favorite word. Classes will be held in room 123 from 9:30 - 10:15am beginning today, July 3rd.
This elective will be led by Stephen Bennett.
"They are not just idle words for you - they are your life," Deuteronomy 32:7.
The church office will be closed tomorrow, Monday July 4th in observance of Independence Day.
Sermon Series Lock Screen
Would you like to have a daily reminder of the current sermon series? What better way than the device you look at multiple times per day? Use the link below to save the image as you lock or home screen.
Join us every Sunday evening from 6:30 - 8:30pm. All ages and abilities are welcome!
Coming to watch our teams play is a great way to live "IN" relationship with one another. View the summer's schedule by clicking the link below.
St. Mary's River Boat Tour
**Date Change**
On Saturday, August 20th we will depart HNaz at 11am to take a boat tour on the St. Mary's River and share lunch together at Coney Island. Sign up at the TouchPoint Center.


Nazarene Youth Conference 2023
July 5 -10, 2023
Early bird registrations are due by September 1st, 2022. Click on the link below for more information on the HNaz Student webpage.
Middle and High School students are invited to join Pastor Kody on Monday July 18th and 25th from 10:00 - 11:30am for breakfast and Bibles at HNaz. Drop off and pick up at door 10.
Join us at the Pflieger's pond at 2678 E 950 N from 6-8pm for food, games and swimming!
All HNaz women are invited to gather at the 4H Fair Tuesday, July 26th at 6:00pm to enjoy dinner together. Meet in the food court area - you will purchase your own meal.
Kids age 3 - 5th grade are invited to join us on Wednesday, August 17th from 6:30-7:30pm at HNaz for an evening full of water games, slip and slide, campfire, S'mores and Bible stories! Wear a bathing suit under your clothes and bring a towel.
Drop off and pick up at the fire pit on the highway side of the building.
Use our simple online giving platform available here on our website, or through our HNAZ Mobile app. The HNAZ Mobile app is a free download available in the app store.
There are several offering boxes located throughout the sanctuary for you to drop your offering as you enter or exit the sanctuary. There is also a secure drop box located at the Church Office entrance (Door #1) that you can drop off your donation after hours.
You may mail your donation to the church office.
Huntington First Church of the Nazarene
1555 Flaxmill Rd
Huntington, IN 46750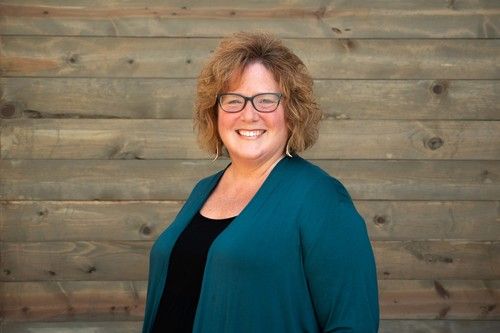 Director of Early Childhood &
Growing Place Preschool
Student Ministries Pastor
Worship and Discipleship Pastor
Pastor of Children's Ministry