The fortieth day of Easter is known as Ascension Day. On this Sunday, we remember Christ's ascension into heaven. The ascension affirms to us that what God begins, God completes. Our God is a dependable God. If Christ ascended, that means he first descended. Because of the Fall, humanity was separated from God, but Christ came came down to us, paving a way so that like him, we can be reunited with God. Join us as we celebrate Christ not only ascending from death to life, but also ascending from life to life everlasting.


Check out what's happening at HNAZ
This week's announcements and happenings.
Let us know you're here today!
Check in with us on Sunday morning!
Simply text "here" to our phone number 260-356-1614 and follow the prompts.
Do this every Sunday morning so that we know you're here!
Sermon Series Lock Screen
Would you like to have a daily reminder of the current sermon series? What better way than the device you look at multiple times per day? Use the link below to save the image as you lock or home screen.
Mark your calendar now for this Wednesday, June 1st for VBS work day, beginning at 9AM - late afternoon. Come at any time during the day for as long or as little as you can.
Childcare and lunch will be provided!
Registration for the 2022-2023 preschool year is now open. Click on the link below to print a registration application. Contact Lynn Clampitt at lclampitt@hnaz.org with any questions.
Dinner Groups - Summer 2022
Dinner Groups are designed to be an environment where you can casually sit around a table with others that you worship with, but might not know that well yet. It is a chance for you to hear and share your story with others. Dinner Groups are a great way to live IN relationship with one another and help you establish new relationships that could lead to great friendships.
If you are interested in joining or hosting a dinner group, please sign up today!
Operation Christmas Child
As you may already know, HNAZ has partnered with the Operation Christmas Child organization to help bring joy and spread the word of Jesus to children all around the world for many years. Last year was the first year for HNAZ to serve as a collection site, and we were blown away by the generosity of our own church congregation, and other churches around our community. This year, we've set our goals even higher. We want to go above and beyond, but we need your help!
We will be collecting items to include in Operation Christmas Child shoe boxes for a packing party in July. Items that can be donated are plastic cups or water bottles, flashlight with batteries, pencil case, solar calculators, fidget spinners, matchbox cars, marbles, monetary donations for soccer ball/pumps and to cover shipping costs. Donations can be made the same way as your regular tithe, but be sure to designate as "OCC."
If you have any questions, feel free to reach out to Laura Zahm, Brittney Brumbaugh, or the HNAZ Office.
The Red Cross will be hosting a blood drive at HNaz on Friday, June 10th from 1:30 - 7:30 PM. Register today and receive a free ticket to Cedar Point upon donation!
Congratulations to all of our graduates! Click below to see to see the full list of those we are celebrating today!
You can find all of the information pertaining to each age's Summer Camp by clicking the link below.
There will be no pickleball this Sunday, May 29th for Memorial Day Weekend.
Join us for a summer of fun! All abilities are welcome! Games are typically played two nights a week during June and July with a tournament the first of August. Must be at least 16 years of age to play. Contact the church office at 260-356-1614 with any questions.
Friday, June 3rd at 7pm to Saturday, June 4th to 10am. Registration is not required, bring a sleeping bag and pillow! If you have a tent, bring it along!
This year, Promotion Sunday will be taking place in June!
On Sunday, June 12th those who are promoting will move to their new Sunday School class. Worship hour will be a VBS family celebration. The following Sunday, June 19th those promoting will move up for both Sunday school and Worship hour!
What ages are promoting and where do they go?
Sunday School: - Promoting June 12th
Any child age 3 and potty trained will move from Early Care to room 102 with Brad and Lynn Clampitt.
Students who have finished Kindergarten will move from room 102 to room 207 with Steve and Paula Kimmel.
Students who have finished 2nd Grade will move from room 207 to room 205 with Nancy Arnold and Linda Holmes.
Worship Hour - Promoting June 19th

Any child age 3 and potty trained will move from Early Care to Preschool Praise.
Students who have completed Kindergarten will move from Preschool Praise to the upstairs Elementary room.
Students who have completed 5th grade will move out of Children's Ministry and into Student Ministries.
Save the date!
This year's VBS, Monumental, will kick off on Monday, June 6th and run through Thursday, June 9th from 6-8 PM.
Mark your calendars now!
If you are a 6th - 12th grade student or adult wanting to serve, you can sign up using the link below.
Use our simple online giving platform available here on our website, or through our HNAZ Mobile app. The HNAZ Mobile app is a free download available in the app store.
There are several offering boxes located throughout the sanctuary for you to drop your offering as you enter or exit the sanctuary. There is also a secure drop box located at the Church Office entrance (Door #1) that you can drop off your donation after hours.
You may mail your donation to the church office.
Huntington First Church of the Nazarene
1555 Flaxmill Rd
Huntington, IN 46750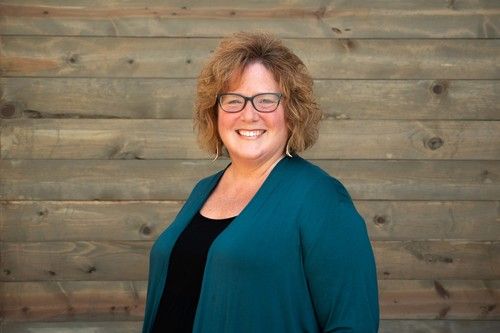 Director of Early Childhood &
Growing Place Preschool
Student Ministries Pastor
Worship and Discipleship Pastor
Pastor of Children's Ministry